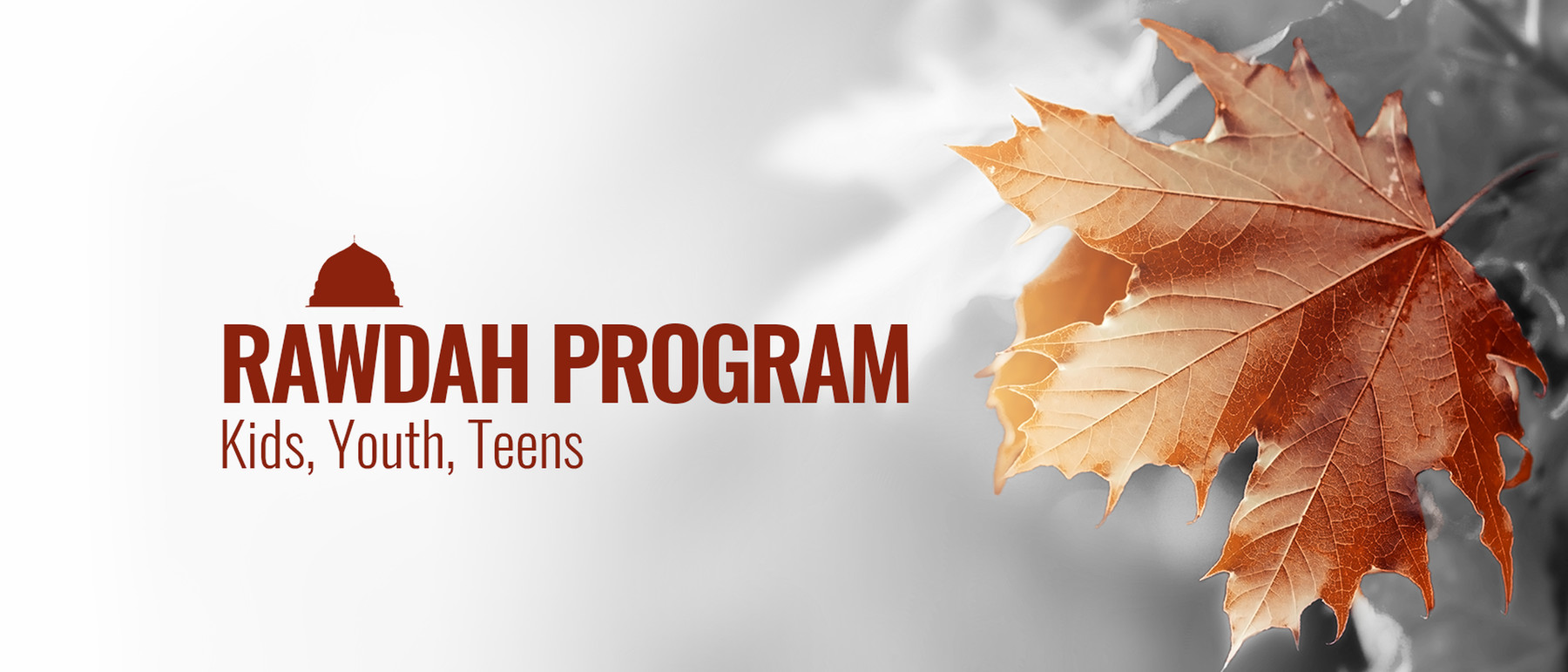 Rawdah Program: Kids, Youth, Teens
The Rawdah program is an exciting new initiative for young adults, teens, youth and children to gradually explore the rich, beautiful and profound depths of the Islamic sciences. But remember, this is not just any program, you're joining the Al-Madina family as well. Think of it as an online community of families dedicated to learning and practicing the core concepts of Islam without compromising on the quality of the education or the quality of the teachers.

WELCOME TO AL-MADINA'S RAWDAH PROGRAM
The Rawdah is a community program that integrates sacred knowledge, practice, and fellowship into a core curriculum which is translated into four separate streams for teens (15-18), youth (10-14) and kids (6-9).
The Rawdah program will feature one-time sessions, short courses and year-long explorations into Islam for the whole family. Stay tuned to this page for upcoming course offerings and our latest program releases.
OVERVIEW
This holistic but contextual pedagogy will allow your children to learn, grow and transform together. It will also create a spiritual family synergy that will, with Allah's grace, lead to hearts in resonance across the family.
For the past five years, Al-Madina's unique Suhba Program in Istanbul has been transforming individuals and families and bonding them in love to Allah and His Messenger ﷺ.
The success of the program, alhamdulillah, has been through a curriculum that integrates essential sacred knowledge, practice and fellowship. Within the Rawdah, we will be exploring those very same concepts but at age-appropriate levels for your and our children.

IT'S ABOUT PRACTICE
Beneficial knowledge is knowledge that transforms the way we perceive, reason, feel and act. It leads to an experiential relationship with Allah and His Messenger ﷺ and refines our character and conduct.
For knowledge to be beneficial, it must be accompanied by practice. For this reason, the Rawdah program has a core practice component which will be taught gradually – according to the level and ability of each age bracket – over the course of our programs

The intent is for the family to strive and grow together, and to assist one another in transforming knowledge into action.
This will include the following:
Adhkar (remembrance of the Divine) after each prayer

Morning and evening adhkar

Selected adhkar for daily occasions

A selection of du'a (supplications)

Virtues and practices for sacred occasions in the Islamic calendar year
The practice element will be taught through written and audio resources, teacher explanation and commentary, class repetition, and parental involvement, among other methods.

OUR TEACHERS: Translating knowledge for teens, youth and children
Our teachers are devoted, dynamic, capable, and experienced mentors, alhamdulillah.
Each teacher has specialized experience in addressing the needs of their audience and will translate the curriculum for their students in a way that is sensitive, relatable, contextual and creative.

SIGN-UP
To receive notification of our upcoming classes, short courses and upcoming year-long initiatives, please sign up here!